FIELD GALLERIES
Other "Cool" Sites

"I can sincerely say that your site is one of the most interesting I have visited. It provides an excellent platform to promote Sue's brilliant work, though I imagine, to do her work true justice, one would need to see it in the flesh. It is an especially nice touch to send out personalized email and reply to comments from individuals. Sue must be very pleased with the Web Site you have created. I feel the awards that you have won have been fully justified."
Michael Aspaturian (UK)


Horse Racing - Australian Horse racing tips, selections and information service for Australian and International punters.
New England Art Express - Fine Art Prints, Posters, Sculptures, Framing and More.

Art Gallery Worldwide - A lot of artworks in different styles and media. Website offers a wide variety of features and services that enable customers to buy and sell their art.
e-Horse Lover Gifts - Offering horse themed toys for kids, home decor, bed & bath, handbags, horse themed furniture, apparel, kitchen items, model horses, jewelry and even horse tack!



Horses for Sale - This web site features quarter horse stallion, and the Ohio home of Peppy Dry Bonanza, stud services, quarter horses, horses for sale, NCHA stallion. By Carter Performance Horses!
Kulacrosse Clip Art Stable Stefanie Moses has compiled an excellent site of horse clip art.
Serebella.com Real information!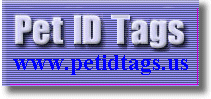 "Tags of Luck" offers custom engraved Pet ID Tags

Local links from United Kingdom
About Com Horse Racing Web Site Thanks Cindy for permission to use the blue horse ruler graphic on our site. If you are looking for an excellent list of horse links then this is a good place to start.
About Com Horse Web Site Jayne Pedigo's site is really first class for anything equine.
The Hay.Net Karen Pautz's Excellent Site of horse links.
Internet for the Fine Arts is a comprehensive network of artists, galleries, museums, organisations, and resources relating to the fine arts. If you have an interest in the fine arts, you would do well to visit this site.
Elite Racing Club This Website explains the many benefits offered by membership of Elite. I particularly draw your attention to the weekly newsletter. The life of a racehorse is full of change and, whatever your interest, regular reports of their progress are essential.
The New Forest Drag Hunt (NFDH) is a new and exciting drag hunt that offers all the fun of live quarry hunting without any controversy.
Pets In Pastel Oil pastel portraits of pets
Agora Gallery, SoHo - Chelsea, New York Contemporary fine art gallery with locations in the SoHo and Chelsea art districts of New York City. Art consulting services to private and corporate collectors. Exhibiting painting, drawing, sculpture, photography and mixed medias. Artist portfolios are reviewed. Has been sponsoring the SoHo - Chelsea International Art Competition since 1984.

Here you can find everything you need to know about virtual horse racing. Follow the links and find out more about this lucrative and exhilarating phenomena. We offer free betting, tips and tricks, forums, race results, news and more.
Horse Lover Gifts and Pet Portraits from CFA Equestrian Artist, Debbie Lund Beautiful Horse Lover Gifts. A wide selection of western art, western gifts, pet portraits, horse gifts and horse art. Great animal lover gifts for horse lovers everywhere. Free gift draws!
Home

Contact Us

Secure Order Form

Christmas/Greetings Cards

Limited Edition Prints

Glass Table Mats and Coaster Sets

flower power images

Postcards

Portraits

Commissions
Stationery

Brochure

Screensavers

Search our Site

Mailing List

| | | |
| --- | --- | --- |
| Copyright © Sue Wingate 1997-9 | | |